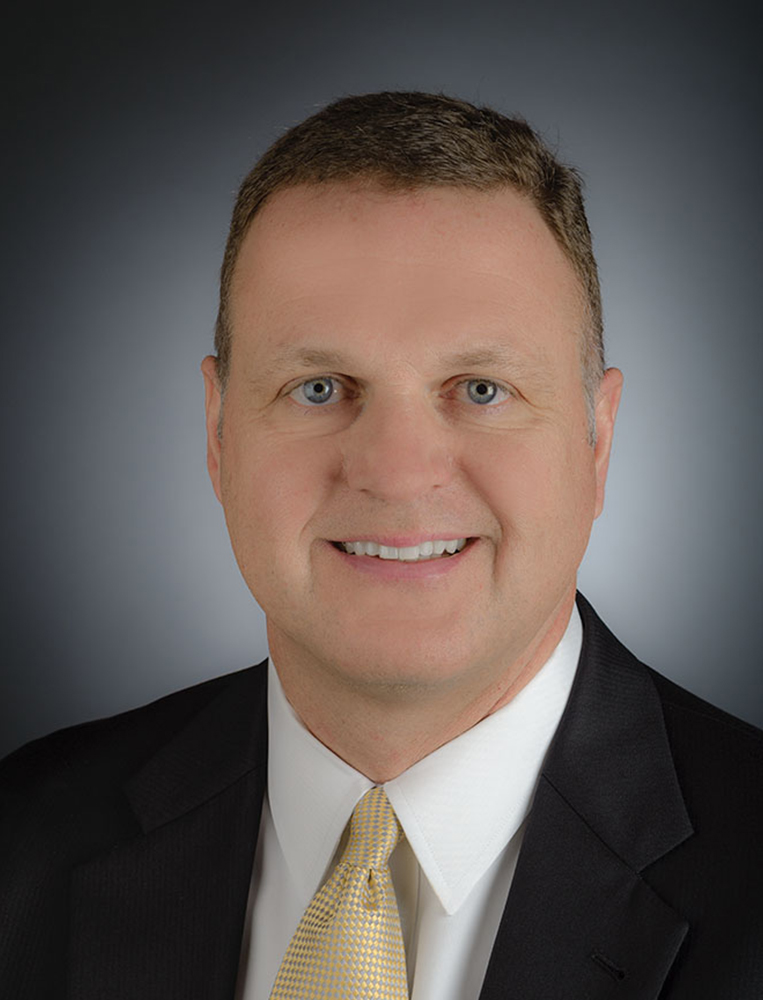 Alan McCorkle
President & CEO
Alan was named President and CEO of Yusen Terminals LLC in August 2019 assuming the day-to-day leadership of the Company and member of the Board of Directors. Alan joined YTI in 2014 as Vice President and was promoted to Senior Vice President of West Coast Operations for NYK Ports. He was responsible for all container terminal operations at Yusen Terminals in Southern California, Ceres Marine Terminals' RORO and Bulk Operations in Port Hueneme and Stockton, CA, and Ceres Marine Terminals' RORO and Cruise operations in Vancouver, BC. Prior to joining Yusen Terminals and NYK Ports, Alan was a team member of the A.P. Moller–Maersk Group for 25 years holding diverse positions of increasing responsibility. He headed the development of the Pier 400 terminal in Los Angeles, becoming its Managing Director when the facility opened in 2002. In 2004, as General Manager, APM Terminals (Jamaica) Ltd., Alan managed all port operations in Jamaica before returning to Southern California to become YTI's Vice President of West Coast Operations in 2014. Alan holds a B.S. in Business Management from Clemson University and is a graduate of the Executive Development Programs at Cornell University and IMD in Lausanne, Switzerland.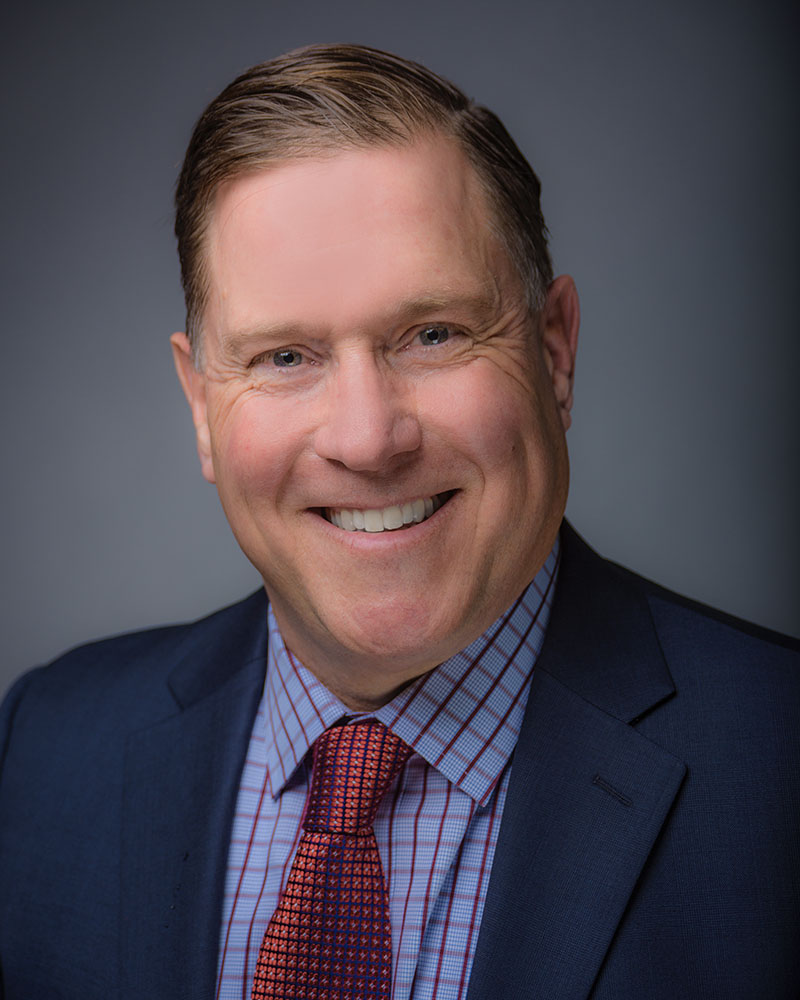 Tracy Burdine
Director, Client Services
Tracy has been in the maritime industry for over 20 years, holding various positions with NYK Line and Yusen Terminals LLC. He is currently the Director of Client Services. His responsibilities include oversight for all aspects of client services, including liaison with steamship lines, beneficial cargo owners and drayage provider partners. Tracy's daily focus is on maintaining strong supply chain operations through a proven record of best practices, safety, and commercial relationships. He believes that constant collaboration and communication with external customers is critical to remain competitive in today's market. He is a current member of the Harbor Trucking Association. While obtaining his degrees in economics and psychology at UC Irvine, Tracy obtained a USCG captain's maritime license and operated charter vessels in the local Channel Islands.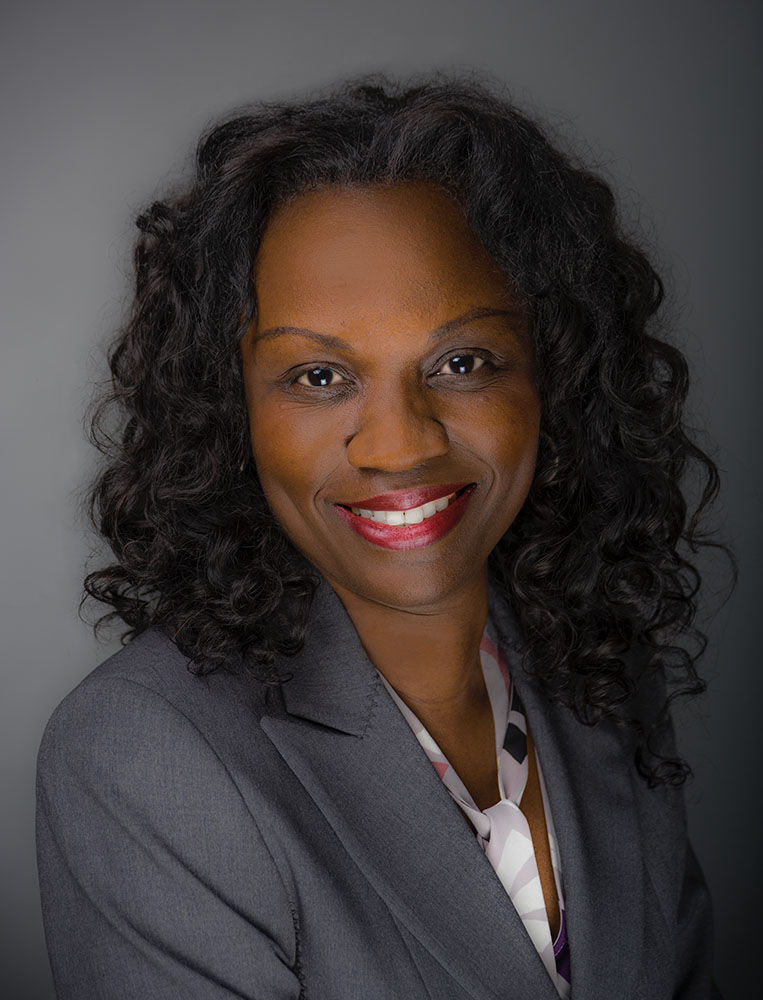 Nyanya Diagne
Director, Human Resources
Nyanya Diagne is Director of Human Resources for Yusen Terminals LLC. Nyanya is responsible for developing and implementing HR strategies and infrastructure that align with Yusen Terminals business strategy to position the company as the premier terminal operator within the port of Los Angeles and Long Beach. She oversees all HR activities including but not limited to HR strategy, employee relations, organizational design, succession planning, compensation, HRIS, training & development, compliance, performance management, change management, talent management, onboarding, rewards and recognition, recruitment and organizational effectiveness. Prior to joining Yusen Terminals, Nyanya held several positions with increasing responsibility for leading HR teams. Her extensive experience includes responsibility for all HR related activities such as performance management, strategic planning, employee relations, leadership development, talent acquisition and onboarding, conflict resolution, succession management, change management, learning and development, benefits, and rewards and recognition for Anschutz Entertainment Group, Tribune Entertainment Company, Dealtime.com (now Shopping.com). Nyanya holds a B.A. in Business Management from the University of Saint Joseph in West Hartford, CT.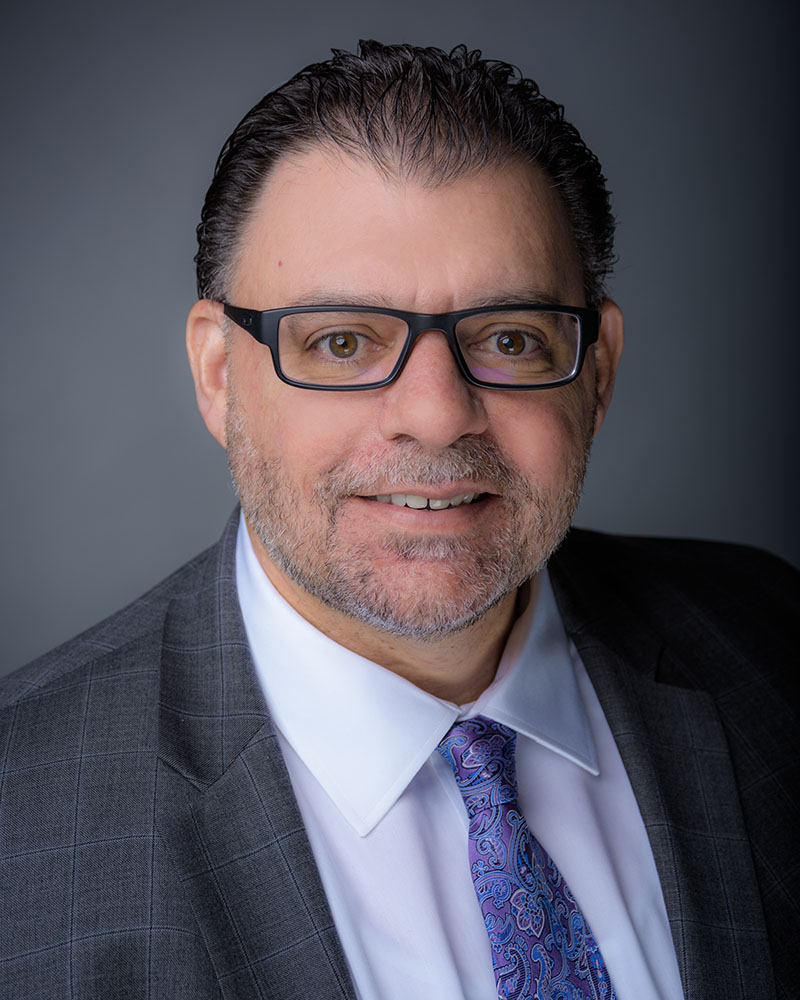 Sean Marron
Director, Operations & Labor Relations
Sean Marron is the Director of Operations and Labor Relations for Yusen Terminals LLC. Sean is responsible for framing the strategic operational vision aligned with the company's core values. Sean has also served the terminal industry for many years on various Committees and Boards. Sean is the current Chairman of the West Coast Marine Terminals Operators Association, past President, Secretary, and Board of Director for the Harbor Employers Association, member of PMA's Coast Steering Committee, PMA's LA/LB Steering Committee, and member of the 2014 PMA Coast Contract Bargaining Committee. Sean joined Yusen Terminals in 1994 and has held various positions during his tenure. Sean holds a B.A. in History Education from Arizona State University, and recently completed the Center for Creative Leadership's course "Leading Teams for Impact".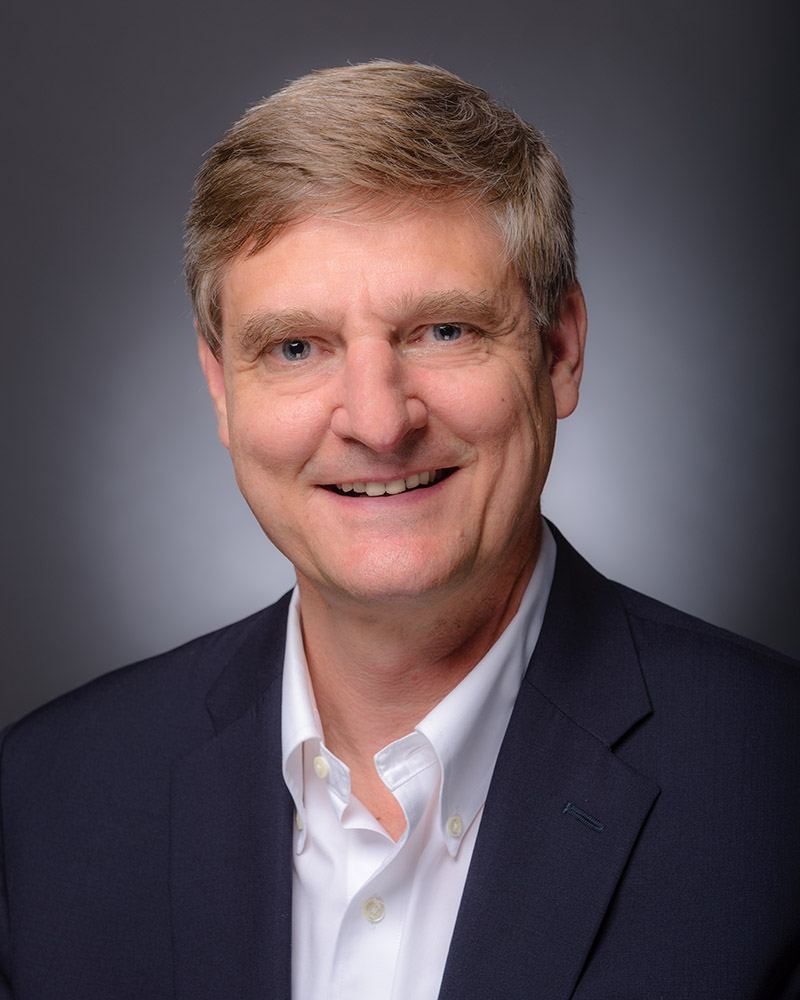 Morten Nicolaisen
Chief Financial Officer
Morten Nicolaisen assumed direct CFO responsibilities for Yusen Terminals LLC in August 2019. He continues to maintain his CFO role for NYK Ports LLC, the parent company. Prior to joining NYK Ports in January 2014 which included responsibility for Ceres and Yusen Terminals, Morten was appointed President of Direct Chassis Link, Inc. ("DCLI") when the company was sold by Maersk Inc. to Private Equity in March of 2012. Before joining DCLI, Morten had a 26-year global career with AP Moller-Maersk; his last position was as Chief Financial Officer of Maersk Inc. (in Madison, NJ), a position he held since June 2004. As the CFO, Morten was a member of the executive management team with responsibilities covering all APM-Maersk business activities in North America including Maersk Line, APM Terminals and other operating entities as well as several M&A projects. Morten holds an MBA (Finance) from Rutgers University and has an undergraduate degree from Copenhagen Business School.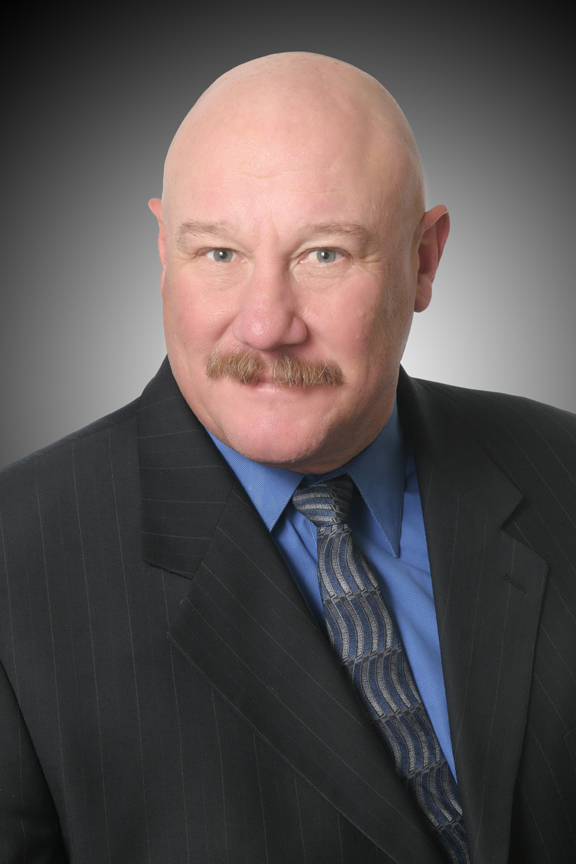 David Jon Turner
Vice President of Safety, Security and Environment
David is currently Vice President, Safety, Security and Environmental for Yusen Terminals LLC. Prior to joining Yusen Terminals, David was the Vice President, Safety, Security and Environmental for NYK Ports LLC since 2015; David also worked for APM Terminals Pacific Ltd for 15 years holding several positions of increasing responsibility. David is a seasoned professional with 23 years of experience in developing and executing strategic SSE programs. A recognized expert and industry leader in maritime safety, currently serving as Vice Chairman for the National Maritime Safety Association Technical Committee (NMSA) as well as serving as a member of the NMSA Board of Directors. David also served as Vice Chairman for the Pacific Maritime Association Coast Safety Committee during the 2014 ILWU Contract Negotiations. David is currently serving on the Department of Labor, Maritime Advisory Committee on Occupational Safety and Health, (MACOSH). David is experienced in driving safety improvement in a challenging environment, while continuing to maintain positive labor relations. David holds a Bachelor of Science degree in Business Management from the University of Phoenix. David received the 2018 Pacific Maritime Association Person of Year Award, for Exceptional Contributions to Marine Terminal Safety, as well as the 2002 Maersk Safety Professional of the year award.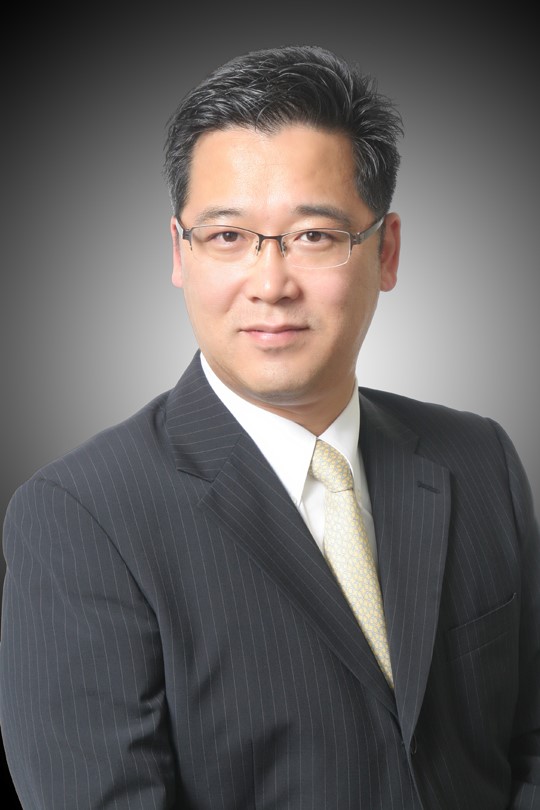 Hyun Jung Yoon (HJ)
Chief Commercial & Strategy Officer
HJ is the Chief Commercial & Strategy Officer for Yusen Terminals and is responsible for developing a Commercial Strategy that supports our Strategic Vision of growing the YTI Brand in the LA/LB market while also positioning our organization for the business challenges associated with zero emissions, lease extension negotiations and terminal automation direction. In addition, the IT, M&R and Business Process functions will report to HJ. HJ was most recently the Chief Commercial Officer of APM Terminals Los Angeles since 2014. At APM Terminals Los Angeles, he had the top-line responsibility of commercial activities in the North America Terminals. He was responsible for the regional commercial relationship primarily with Evergreen, SM Lines, Hyundai Merchant Marine, Wan Hai Lines and PIL Lines. He was involved in various commercial and business development activities, managing the sub-lease arrangement with California United Terminals and assisting the Commercial team to expand their Asian customer base in Southern California. HJ Yoon joined APM Terminals as General Manager of Finance in January 2010 and was promoted to Director of Finance in April 2012. In this role, HJ was responsible for financial planning, cost and revenue control and strategic implementation of business objectives via business partnering with various stakeholders around the world. Prior to APM Terminals, HJ was the Manager of Planning and Contracts at Total Terminals International, LLC (TTI) that operated container terminals in Long Beach; Oakland, CA and Seattle, WA. In addition to his role of planning and contracts, he held various assignments at TTI including a commercial deal with China Shipping, Wan Hai and Sinotrans lines and a financial transaction with Port America and Macquarie bank. Before he joined TTI, he was domiciled in Hanjin Shipping-Seoul and was responsible for logistics business projects in North America. HJ holds a B.S degree from Seoul National University and a Master's degree in Business Administration (MBA) from the University of Southern California. He participated in a Finance Professionals' Program-APMM Group Development Program in 2011.
Shaping Terminal Business
Collectively, our leadership team brings in over 143 years of experience to the company. With diverse backgrounds and proven track records of success, they are well positioned to keep Yusen Terminals LLC at the forefront of the marine cargo terminal business.